Enhanced Billing & Coding Reactivation
Patient Care Made Clear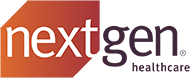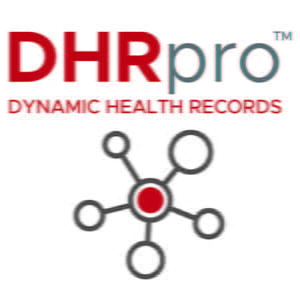 Seamless Technologies…Immediate Value
Today, nothing is easy.
Pandemics, Apathy, Inflation &  Understaffed Practices with overworked Team members make each and every day feel like a Monday. Break that everyday cycle of pressure & stress with an integrated solution of NextGen and DHRpro.  
Enhancing NextGen Software with DHRpro enables the modern Practice to drive Clarity, Efficiency & Revenue in a way never thought possible. Our actionable RCM reports enhance NextGen's Practice Management system to make it even more powerful, intuitive, and efficient. DHRpro's Denials Report instantly identifies denials that require attention and updating by filtering those already resubmitted. By eliminating clutter, we save Billers time and help them prioritize work for timely filing. 
DHRpro's Clinical Reports help Practices identify Patients who require care based on High-Risk Diagnoses, Procedures performed, and those lost to follow-up during the COVID-19 pandemic. A single click allows Doctors & Staff to send indentified Patients for Scheduling & Follow-Up. 
Drive efficient Patient Care, Schedule and Revenue Cycle Management with DHRpro .
Patient Reactivation-As-A-Service...
In today's hectic world, learning to do more with less has become a standard, not an occasional occurrence. The pressures of Scheduling, Diagnostics, Medications, and Billing are insurmountable pressures. Add actual Patient Care and there is a boiling cauldroun of stress each and every day. Something is bound to break… and sadly it often is Patient follow-up and attrition.
Coupling DHRpro Patient Reactivation-As-A-Service with NextGen ensures that the national average of losing track of 22% of your Patient care base never becomes a reality. Our concise reporting delivers those patients who have:
Missed semi-annual glaucoma examinations and therapies;
Missed retinal examinations and procedures; and
Have not complied with routine diabetic eye examinations.

Delivered as a service, Patient Reactivation delivers a practice-enhancing service quickly and efficiently without further burdening an already over-tasked Staff.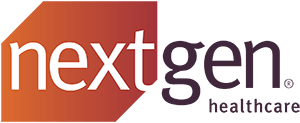 One Little, Two Little, Three Little Rejections...



Coding & Billing for Insurance Providers is never a fun job. Never. Couple that with a "Get it wrong once and we will never pay you again"  mentality, and the stakes are high to get it right with each patient's claims.
DHRpro with Billing Analysis for NextGen provides immediate analysis and correlation for correct and compliant billing on the very first try.  Coding Procedures properly to ensure acceptable steps are recognized by Insurance Providers can make or break a Practice.  With a single click of a report, Billing Administrators can:


Identify Improper Codes,
Incomplete Procedures, and
Unauthorized Diagnostics Lacking Proper Referrals

Coding and Billing is not easy. It is essential to each and every Practice, but remains tedious, intricate, and time-consuming. Get it right the first time with DHRpro Billing Adjudication for NextGen.
Patient Clarity Like Never Before...
As a fully integrated and Layered Solution, DHRpro delivers clarity where chaos often exists. With an ability to merge multiple disparate data sources into one intuitive and cohesive screen, information now becomes a simple touch screen away rather than multiple systems, screens, fields, cells, entries, and …you get the idea. DHRpro for NextGen delivers a holistic view of the Patient care scenario by integrating:
Complete historical Patient care on one screen
Prescription history
Diagnostics and results history
Billing payment and authorization
See Your Patient clearly like never before with an integrated solution of DHRpro and NextGen. The future will never have looked brighter.