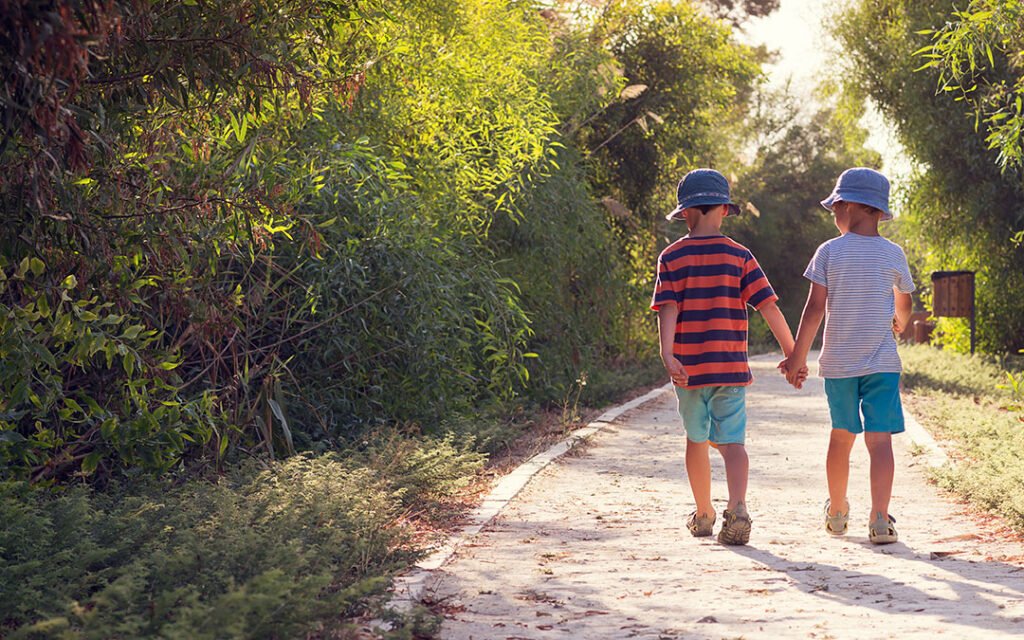 Pat was my best friend. As is often the case in childhood, Pat and I initially became friends because our moms sent us to the same daycare. We stayed friends because we had the same taste in action figures.
Pat moved to Nebraska the summer between second and third grade. Neither of us understood the implications. We didn't understand that third grade would be different. But so is summer break in adolescence. Things are one way then bang, the last day of school, summer break transpires, and wham, you come back to school, but Pat is gone. He's in Nebraska.
The period between a patient's visits is like a summer vacation in childhood. A patient comes into your office. The usual visit. They schedule a return visit for three to six months later. Three to six months later their visit arrives. But where are they?
Your patient has moved away. They've switched providers. Their transportation has fallen through. Their finances have diminished. Family emergency. Sick dog. Sick child. They are sick. Their babysitter canceled last minute to complete an urgent high school science project.
Or maybe the problem came from your end. Your office had a technical glitch. Your database was hacked. Your receptionist missed a memo. Your office was one of the thousands affected by Covid, forced to either scale back or shut down for several weeks or months at a time.
Whatever the reason, your patient was lost to follow-up. Now you have an empty appointment slot, and your patient is potentially at risk. Patients lost to follow-up is no joke. Clinical offices lose hundreds of thousands of dollars each year, but more importantly, thousands of patients are falling into harm's way, failing to receive the urgent treatment they need.
Studies have shown that nearly 22% of ophthalmology patients are lost to attrition. That means nearly one in four patients that walk into your office will not return for a follow-up.
And that was before Covid…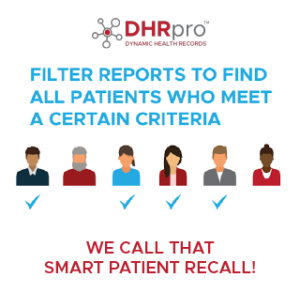 Insert DHRpro.
DHRpro is committed to locating these lost patients and returning them to your offices. With our state-of-the-art Clinical Reporting software, DHRpro works with your current EMR to help you identify your patients lost to follow-up. Dive into your entire practice population and identify ALL lost patients. Then from the same report screen, send tasks to your staff to get those lost patients back in the office without missing a beat.
But that's not all—
We call it Smart Patient Recall. Why? Because with our Clinical Reporting software, you can filter through all your lost patients to identify which ones need care based on parameters you set, such as high-risk diagnoses or procedures performed.
See it at work:
Dr. Nancy W. Crawford, M.D., Former Program Director of Drexel University Ophthalmology Residency Program, used DHRpro for two studies on lost to follow-up patients in her practice. She looked for lost to follow-up patients with 1) Open-angle Glaucoma and 2) Ocular Hypertension and Glaucoma. Using DHRpro, she found 1) 153 and 2) 1,142 patients lost to follow-up in her practice alone.
There are a million and one reasons why your patients may be lost to follow-up. DHRpro accounts for every single one. We are committed to finding your lost patients and offering you the tools to seamlessly reach out and reintegrate those patients back into your office.
Our software is simple, user-friendly, and most importantly, it really works! 
So…
Don't lose your patients. Do invest in software that ensures your patients return as needed.
Yes, the period between a patient's visit is much like summer break of our childhood, a period where you never quite know what will be afterward. But that doesn't mean it needs to be.
Don't let the summer sweep your patients away. Do protect your patients.
Have a Happy Summer from DHRpro…but unlike Pat, we will see you in the Fall…