Increase Patient Retention
Maintain Your Patient Population with Patient Reactivation and
Patient Satisfaction Solutions
Patient Retention is Critical for Your Medical Practice
What is Patient Retention?
Patient retention refers to maintaining your patient population. The goal is simple: to ensure your patients return to your healthcare practice for as long as they need medical care.
Why is Patient Retention Important?
One key metric for any medical clinic is its patient retention rates. For one, current patients often help attract new ones through referrals. In fact, 51% of patients choose a provider based on referrals from family and friends. Secondly, patient retention impacts a practice's revenue. Research shows it is 5% to 25% more expensive to acquire a new customer than it is to keep an existing one. Merely increasing retention rates by 5% can increase profits between 25% and 95%.
But it is not about the money. Patient retention is about providing your patients with their necessary care. Many medical fields such as ophthalmology deal with patients suffering from chronic health issues. In those cases, it is especially critical to track your patient database. If patients requiring necessary treatment are falling through the cracks, you need to know. Once you identify those patients, only then can you call them back in to receive potentially life-saving care. 
Why are Practices Losing Patients?
Patient retention is important. So why do so many practices struggle to maintain their current patient population? The answer is simple. Practices are often overworked and understaffed. To discover lost patients could take hours of manual labor searching through messy databases.
That's where we come in. DHRpro increases your patient retention rates. We offer a three-pronged approach to retaining your current patient population. Our patient reactivation software identifies patients lost to follow-up. Our recall solution returns them to your office right away. And our data visualization dashboard promotes patient satisfaction to keep them from disappearing in the first place. 
Patient Reactivation + Patient Recall = Patient Retention
Study Reveals Patients Lost to Follow-Up
Studies have shown that eye care practices lose nearly 22% of patients to attrition. Since Covid, that number has certainly increased. This is especially concerning since many eye care diseases require regular treatments. When treatments are interrupted, the disease can progress, potentially leading to irreversible vision loss. 
One study shows that one-third of glaucoma patients are lost to follow-up. In that study, only 17% returned to care after one year. A similar study focused on patients with neovascular AMD found that one in nine patients was lost to follow-up. A third study following patients treated with anti-VEGF injections found nearly one-quarter of patients had disappeared. 
No matter how you slice it, medical practices lose patients left and right. Many of these patients suffer from chronic conditions that require regular treatments. To safeguard their health, we must find ways to identify those urgent patients and bring them back to the office right away.
A Patient Reactivation Solution
With DHRpro's patient reactivation software, finding your lost patients is simple. We help practices gain transparency into at-risk patients through our intelligent reporting system. DHRpro helps to identify patients who need care based on high-risk diagnoses, procedures performed, or those lost to follow-up much more efficiently than any other system possibly could. You choose the parameters, and we find those who need your care the most. 
DHRpro finds patients without future appointments and those with canceled appointments who could otherwise be lost. Once identified, clinicians and practice administrators use our convenient task management system to notify staff so that appointments are scheduled proactively and appropriately.
Automate the Patient Recall Process
After utilizing our patient reactivation software, we understand many practices lack the time or resources to contact each patient individually. If you choose to, you could opt-in to our add-on patient recall solution. For the practices that need to automate the recall process, we'll contact your patients for you. We send letters and/or emails to them monthly until they return.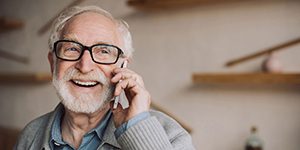 Patient Satisfaction = Patient Retention
Often, we can prevent ever losing our patients from the get-go. How? We could work to provide ideal patient satisfaction. 
Patient satisfaction leads to patient loyalty, which in turn leads to patients who return to your practice. Research shows that the lifetime loss from a patient lost because of dissatisfaction can amount to over $200,000 in practice income. More importantly, when a patient has a bad experience and decides not to return, they are in danger of missing critical treatments.
Patients deserve to feel comfortable, cared for, and heard. After all, when in our care, they are in vulnerable positions dealing with variations of pain, stress, and fear. If we can't provide our most empathetic care, they might leave our practice for good. Who knows if they'll even seek treatment elsewhere.
So, what can we do to ensure our patients feel satisfied? We can give them the attention and time they deserve. 
Research shows our electronic health records are a primary hindrance to our ability to provide careful and empathetic care. Stanford Medicine reports that 7 out of 10 doctors believe their EHR takes valuable time away from their patients. Most of that time is not even patient-facing. It is clerical. A typical physician will spend 62% of their time per patient reviewing electronic health records. If we are staring at a screen as our patients talk to our backs, how can we expect them to feel optimally heard and cared for? 
Patient Dashboard: Save Clerical Time, Organize Disparate Data, Provide High-Quality Care
DHRpro is committed to helping you offer high-quality care to every patient. Our patient visualization dashboard sits on top of your existing EHR/PM system to present an entire patient history on a single display. With our actionable dashboard, you will spend less time searching through your database and more time interacting and caring for your patient.