Partnered with your PM system, DHRpro will help you
Improve Revenue Cycle Management
Doctors have no idea if what they thought they charged for a patient was entered correctly and paid, nor do they have time to monitor it. Ambiguity regarding proper authorization for services is commonplace, and communication between doctors and their billing departments is challenging, at best. 
With DHRpro's patented technology, relevant medical and financial information is presented instantly. In just a few seconds, doctors can now see if they've been denied by insurance, require authorizations, or mistakes were made.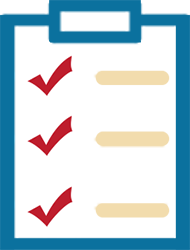 Improve Revenue Cycle Management
DHRpro's RCM features help administrators and billers save time and maximize revenue integrity.  Our financial reporting module supercharges PM systems, allowing billers to sort and filter virtually any data.  Unlike some PM system reporting, we filter out the junk and present only relevant information.  Denials, in-process, and unprocessed services appear concisely. They can now be worked efficiently with a single click to each patient's record or batched and sent to individual billers or billing teams for action.
Doctors are ultimately held responsible for their billing. DHRpro's technology offers a window into claims at the point of care.  With only two clicks, doctors and billers can communicate from the point of care to ask questions, provide accurate answers, and adjust transactions accordingly.
Declining reimbursements and increased paperwork negatively impact the overall health of many practices. Insurance companies continue to introduce complex requirements for reimbursements and denials and audits have exploded. Dynamic Health Records works with your billing system to verify compliance, proper billing, and collections. We help your practice avoid costly rebilling and appeals.
Our patented revenue cycle management tool provides billers, administrators, and doctors with real-time costs associated with medical services.  First in the industry, our dashboard details:
Claims billed

Payments made 

Denials

Treatments performed by colleagues in co-management

Post-operative periods per eye
This empowers physicians to make informed decisions
while ensuring proper use of code modifiers.
To ensure all services are properly billed, we combine the rigor of:
Built-in documentation

Standard of care notifications

Consistency checks
Dynamic Health Records Study Finds Lost Revenue
DHRpro studied ten diverse MDoffice and Medflow practices to measure the power of our RCM tool.  For one large multispecialty ophthalmology practice, an audit of 174 patient charts over a five-day period uncovered a potential revenue loss of $27,225.  Auditors determined that the loss was directly attributed to its providers not using DHRpro's dashboard to catch and correct billing errors.  A doctor in another practice discovered $120,483 in unpaid insurance claims through DHRpro's billing indicators.  A third practice identified 35 denied claims, representing $19,065 in potential collections in a study of past billing history of all patients seen in only one day's schedule!
Finally, administrators and billers have a tool that empowers them to become more efficient.  Our unparalleled presentation of claims not processed, in-process, denials, and patient responsibility helps practices catch and correct issues within timely filing limits to improve revenue integrity. 
DHRpro transforms your PM system's data and makes it work for you.