Increase Clinical Efficiency
Using DHRpro's Patient Dashboard with Actionable Insights
Medical Software that Increases Clinical Efficiency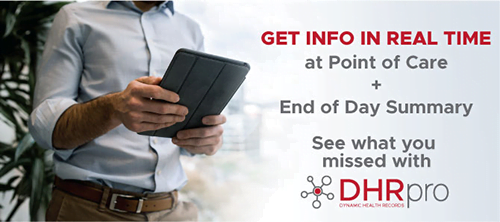 DHRpro improves clinical efficiency, saving doctors 21% more time per patient encounter. That's 2.5 minutes per a 12-minute patient visit.
The average ophthalmologist will see more than 100 patients per week. Conservative estimates show DHRpro would save that doctor over 4 hours per week. With that extra time, physicians can see 20 more patients per week, spend 20% more time with their current patients, or enjoy some much-needed family time.
DHRpro increases clinical efficiency by cutting the time doctors spend with their EHR. Seven out of 10 doctors feel their EHR takes valuable time away from their patients. A typical doctor spends 62% of their time per patient reviewing their electronic health record. DHRpro cuts that review time, ensuring doctors spend more time with their patients and less time with their patients' data.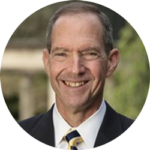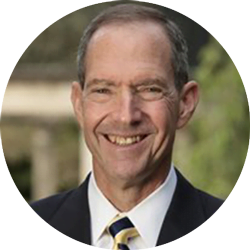 Michael Mittelman, OD, MPH, MBA, FAAO, FACHE
President of Salus University and former Deputy Surgeon General and Rear Admiral of the U.S. Navy stated the following.
Rarely, do you come across a computer program that is transformative.  DHRpro is one of those programs that integrates seamlessly with your EMR to provide unparalleled decision support by simplifying many aspects of glaucoma and other ophthalmic-related care.  The program provides unique temporality in the sense that any information you need is instantaneously visible.  Most importantly, DHRpro will help to facilitate the sharing of key patient care information between optometrists, ophthalmologists and potentially primary care managers, making care safer, more efficient and collaborative.
A Patient Dashboard to Boost Clinical Efficiency
DHRpro's Patient Dashboard offers a bird's eye view of everything important for patient care. With everything in one place, doctors reduce the time spent navigating multiple screens. Instantaneous recognition allows for more patient-facing time.
DHRpro collates disparate data sources to display an entire patient history on a single patient dashboard. With everything at your fingertips and no more than one click away, you'll save time with every patient. 
We track and present information so succinctly that doctors see patterns emerge and catch errors before they occur. Furthermore, built-in alerts warn of sudden clinical changes, calling attention to abnormalities and possible documentation or ordering errors. Alerts also notify doctors when important diagnostic tests are due according to parameters set by the doctor. This facilitates fast and accurate decision-making for better patient outcomes and improved efficiency.
Pre- and Post-Day Summaries to Save Time Outside the Clinic
Our industry-first end-of-day review offers an overview of every patient encounter performed on any day. These reports include all patients with procedures, diagnostic testing, and much more. It captures the provider's entire day and helps to ensure that interpretations are complete, and claims are created appropriately. 
Plus, our pioneering pre-day review helps clinicians prepare for the day ahead. Clinicians and administrators can check to see whether services are scheduled properly. They can plan their clinic efficiently by checking if the office needs additional diagnostic tests. And they can review their schedule to ensure they are prepared for the day ahead. 
Ultimately, our allow physicians and administrators to create a more efficient workplace. With our summaries, medical clinics can prepare to accommodate their patients' needs each day.
Streamline Medical Office Communication
Our software facilitates seamless inter-office communication within the context of your patient's care. Across all features of our platform, users can easily collaborate with fellow staff members. Whether it's doctors, billers, office managers, or front-desk staff, anyone can collaborate on issues related to a patient. 
On our Patient Dashboard, for example, doctors can communicate with billers to resolve specific billing concerns. Additionally, through our Patient Reactivation and Patient Recall software, users can connect with front-desk staff to swiftly schedule necessary patient appointments. No matter where you are in your practice, DHRpro promotes clear and contextually relevant communication among all healthcare team members.