One of the most pronounced problems in healthcare is that doctors and clinical staff are drowning in medical data, sloppily searching through electronic records. They waste essential time and potentially, make costly mistakes. As you will learn, DHRpro solves this problem by transforming the countless layers of patient data into single-screen, insightful, and actionable dashboards. We organize your chaotic data, present it clearly, and ultimately, put the health record reins back in doctors' hands.
We compiled a list of the advantages of our products and trust you will find it of value as you begin understanding how radically our software can improve your practice. As you begin your review, know we do not rip and replace your current EHR and PM systems. We are an add-on technology that supercharges your established software, enabling modern medical practices to meet today's most persistent challenges in delivering efficient data-based care.
In short, DHRpro delivers solutions that work all day, every day. And the return on investment is under two months. For less than a daily premium cup of coffee, DHRpro increases your collections, locates unbilled items, identifies your highest-risk patients and patients lost to follow-up, saves your doctors significant time each day, and that's just the start.
Thank you for investing time in considering our company and our associated solutions. You will be glad you did.
Top 10 Reasons to Love DHRpro
1. Achieve daily clarity like never before…
With DHRpro, our tailored and customizable patient flowsheets provide you with everything you need to see, and only what you need to see on one actionable dashboard! Fully customizable, our dashboard displays all relevant patient information on a single page in real time. See clinical and financial data, medications, diagnostics, and imaging – all in context in an easy to follow longitudinal format by date of service.
Visualizations of the entire patient history appear within one click. Alerts for outstanding denials still within timely filing limits appear instantly and inconsistencies between billing and documentation are revealed. Set customizable alerts for preferred practice pattern deviations to keep your patients on track for the best care possible. Need more? DHRpro provides a messaging system for seamless, in-context communication with the ENTIRE team.
2. See all of your patient's data holistically on one actionable screen…
Utilizing the DHRpro patient dashboard, you choose what is most important to your practice. Tailorable displays allow for information to be presented in the most efficient view possible. By visualizing data clearly and simply, DHRpro helps doctors assess patient history faster while ensuring fewer clinical and billing errors.  More than just a data visualization tool, DHRpro has been shown to help medical teams improve productivity and efficiency with customizable alerts and tasks all on the same screen. This safety net keeps patients, patient-specific tasks, and administrative elements from falling through the cracks.
Want to have a better handle on your patient data? Then DHRpro is the tool for you!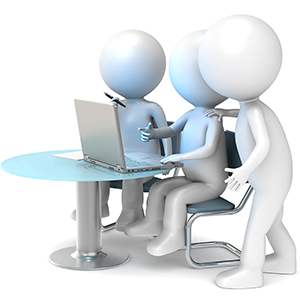 3. Get more time…Be in the Moment…
Built by Doctors for Doctors, Dynamic Health Records offers advanced templates, configured for each Discipline's Best Practices with the ultimate goal of delivering all critical information quickly while providing a basis for exceptional patient care. DHRpro eliminates the need to navigate multiple screens, delivering all relevant patient data on one dashboard that's so intuitive, that doctors can assess an entire patient history nearly instantaneously.  In fact, customer studies show that doctors routinely save at least 2.5 minutes per patient by using our technology. Stacking all information by date of service in landscape format, DHRpro quickly visualizes information so that patterns emerge rapidly, and gaps in services can be closed easily. With all information no more than a single click away, doctors using DHRpro spend significantly less time searching and fumbling for details, while notably spending more time caring for their patients.
4. See more patients…Deliver Better Care…
In today's chaotic, pandemic-based environment, every practice wants to treat more patients. But with already packed schedules, time is at a premium and precious schedule slots are full. Hence, the common refrain of, "If only we had more time…!" Insert DHRpro. Our users have spoken! Historical data from Clients shows that Practices often see nearly 20% more time daily. But that's not all. Not only does DHRpro give you more time, but it finds your patients lost in the administrative shuffle. Our clinical reporting function is guaranteed to find those patients who have been lost to follow-up. Filling those empty time slots with these important patients in need of consistent ongoing care delivers meaningful results for both the patient, as well as the practice. Get more time in your day and find your lost patients. That's how DHRpro allows you to see and treat more people in need.
5. Clinical Decision Support…Find Your At-Risk Patients…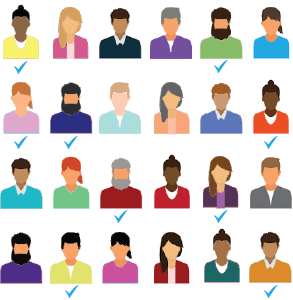 Preferred practice patterns for clinical decisions guide and alert doctors when something falls outside expectations. DHRpro shows doctors every visit their patient has ever had, how long it has been since each procedure or diagnostic test has been performed, if they are in a post-operative period, and whether key indicators of your patient's health are elevated or decreased.
DHRpro's patient reactivation feature is a step above the rest with its ability to cross-reference and filter your entire patient database for high-risk patients with specific diagnoses, missed post-operative appointments, or patients of general interest. Patient reactivation reports are updated daily and can be configured, tailored, and exported anytime for greater practice efficiency and ease of consistent scheduling.
No longer do you have to struggle generating predictable and forecastable volume for your practice. DHRpro's reactivation reporting will help you keep the Practice's schedules filled, while also identifying those patients most at risk from falling between the cracks.
6. Focus On Your Finances…
For practice administrators and billers, DHRpro presents everything you need to see and only what you need to see on one actionable dashboard. A quick review will tell you if there are denials or inconsistencies between billing and documentation. Our fully customizable alerts help to improve compliance by warning doctors when procedures or diagnostic tests are being performed too frequently. Now doctors can take an active role in the financial stability of the practice and your billing team can act quickly to ensure timely filing.
Billers can run financial reports that deliver information more concisely than seen before. Our patient dashboard displays only the denials that can be worked, unbilled procedures and diagnostic tests that never made it to the practice management system, whether an authorization is missing, or alerts to possible changes in patient insurance.  In one practice, a doctor discovered nearly $120,000 in lost claims for his services alone.
Our task system helps you take action on several patients simultaneously for improved efficiency and productivity. By connecting and comparing information from multiple sources, DHRpro keeps patients and the practice safe.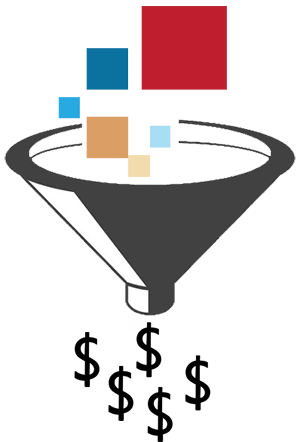 Hosted on the same cloud computing service trusted by the federal Department of Defense, DHRpro uses cutting edge technology to stand out from the rest. Layered security, advanced firewalls, constant vulnerability scanning, white- and black-listing IP addresses, and serverless architecture all work together to protect your data.
One of our clients had their EHR taken down by ransomware, but their data remained secure in DHRpro. We have less vulnerabilities because we run in secure containers that only have the services necessary for our application. The tunnel between DHRpro and your practice uses mutual authentication and IP white-listing so you, and only you, can access your data. Hackers never sleep, but you can rest assured your patients and finances are safe with DHRpro.
Having good communication is essential to any doctor and practice, but having the ability to communicate using DHRpro's task system enhances the process allowing for greater efficiency and transparency. With easily distinguishable task icons located on every patient flowsheet by date of service and product, users have the ability to quickly generate internal messages to anyone in the practice with just a click. All internal communications are followed with an email to the recipient which includes all relevant information needed to address the issue while looking at the same information. DHRpro's internal communication with tasks makes information transparent from the front reception desk to the clinic to billing and administration. We streamline and enhance practice communication like never before.
9. Rapid Return On Investment…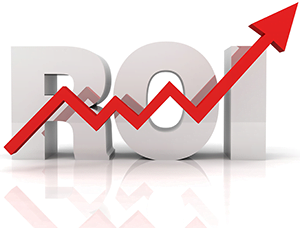 We are committed to returning your investment in days, and we have several channels to help you do so. Reactivate your lost patients and fill empty time slots with our clinical reporting. Catch clinical and billing mistakes before they are ever made with our patient dashboard. Secure your finances and locate your denial codes with our financial reporting. See more patients. Save more time. Make fewer costly mistakes. And so much more! We mean it when we say, with DHRpro, your investment is sure to explode.
DHRpro is offered as Saas (software as a service). Practices pay a one-time setup fee which includes a two-year bulk data load and all hosting, support, and training. The monthly subscription fee is tiered by physician and includes ancillary access for unlimited administrative, billing, and clinical staff. There is a 12-month minimum subscription and we offer a paid "proof of concept" option that can be cancelled within the first 30 days.
Created by doctors for doctors, Dynamic Health Records is a software and services company that solves the daily challenges of disparate data silos that EMR/PM systems inherently present for a single clarifying patient view. DHRpro was developed and tested on more than one million patients in 10 practices across five states. For six years, we worked with nationally recognized medical, compliance, and billing experts to perfect our technology. Today, we hold six patents for breakthrough technology (U.S. patents #10,319,468, #10,573,407, #10,685,743, #11,205,505, #11,587,654, and #11,756,659) and know that DHRpro will be a catalyst for transforming the way doctors interact with data.  
Our integrated dashboard of clinical data, summaries, and reports delivers the most accurate, inclusive, and holistic patient information available for practitioners. Partnered with the industry's leading EHR/PM software providers, DHRpro delivers a uniquely user-friendly and informative dashboard that improves efficiency and saves precious time while improving delivered care and bottom-line results. DHRpro empowers practitioners by enhancing data to streamline a practice; making old weaknesses new strengths.