FAQ For Vision Care Providers
Executive Summary
We created this FAQ for Vision Care Providers because we understand how complicated healthcare technology can be.  Patient healthcare is not a single, one-time event. It is a lifetime of treatment, performed by many doctors at many locations, and recorded and stored in different systems.
Historical technology has not been able to keep up with all the various ways and formats the information is stored to pull then present the data in a single, contiguous account of the patient's lifetime of care. Doctors are left grasping at straws trying to build a mental image of patient history. Insurance companies are only aware of what was billed for a patient, nothing about the events that led up to the billable charge. Even the diagnostic imaging exists in its own silo.
Enter DHRpro, a solution that sorts through all of the disparate data points and provides each Practitioner and user with precisely what they need to know, when they need to know it. This FAQ addresses the most common questions about intelligently collating the information into a single patient view via the DHRpro solution.  
What makes DHRpro unique?
DHRpro's architecture was designed to be data-source agnostic; pulling information from a myriad of unrelated data sources and then analyzing and transforming it into one concise dashboard. The ability to aggregate and display data in this method is unique in the industry, with all prior solutions focusing only on a single record source, thus only ever being able to display a limited view. Operating with all standardized code systems, including clinical, financial, medication, or imaging, DHRpro embodies the ecosystem of healthcare data.
The DHRpro approach delivers consistency and uniformity of data displayed, while reducing the time it takes to access said data. Intelligent analysis identifies and flags inconsistencies between data sources reducing errors. Increases in both efficiency and accuracy are achieved across all systems involved. Changing the underlying systems or adding new ones does not alter the user experience.
DHRpro finally gives doctors control of their data using our patented applied data analytics technology. This application allows doctors to see everything from a complete patient breakdown on a single screen to customized reaction reports to find previous high risk or particular patients lost to follow-up. Since DHRpro is cloud-based, it allows for easy seamless flow adoption creating a more efficient clinical experience.
Is DHRpro ready to be used in my specialty?
DHRpro is completely customizable with robust solutions for all disciplines within vision care. We offer specially designed actionable dashboards, as well as augmented dashboards for retina, glaucoma, and comprehensive specialties.
Is DHRpro compatible with my current software?
As a layered solution, DHRpro is integrated with MDoffice, Medflow, Allscripts, NextGen, Athenahealth, Modernizing Medicine, and AdvancedMD. With additional development underway, we are in the process of developing tight integration with others to expand our offering.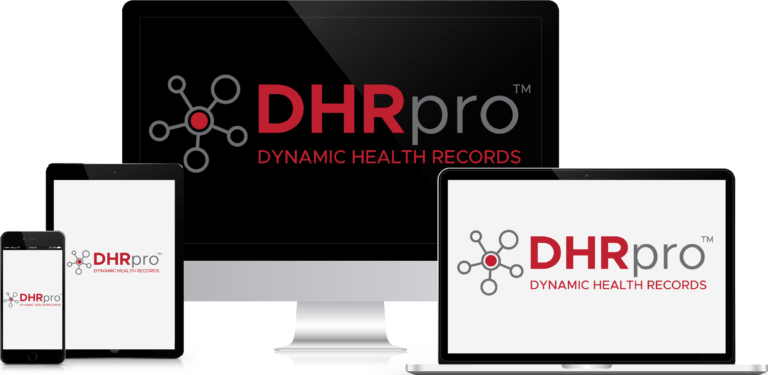 How does DHRpro increase my effectiveness and efficiency over the entire practice and patient management process?
To ensure a highly efficient and error-free practice and patient management process, DHRpro software provides:
An intuitive browser-based web interface, thereby reducing training and assimilation.
Role-specific customization to reduce information overload.
Clinical and financial decision support based on best practice as well as preferred practice patterns.
A standardized presentation of all data, regardless of where the data originates.
In the automated approach of efficient practice and patient management, DHRpro takes control of the management and display of all past, current, and future data. Once implemented, the collation and standardization of data across platforms allows for accurate analysis and risk assessment in a streamlined way, unlike ad hoc and proprietary methods currently available. Real-time updates ensure all relevant data is displayed at point of use, and intradepartmental messaging connects users that have no access to a unified messaging system.
This approach to data unification delivers immediate results to benefit all users. Error reduction, process efficiency, and faster payments are possible once the dots are connected!
By comparison, costly and inefficient legacy services that only offer very limited insight into cross-platform analysis focus solely on single use case results. The fully customizable DHRpro interface can allow the use case to be defined and redefined as necessary, because all the data components are connected.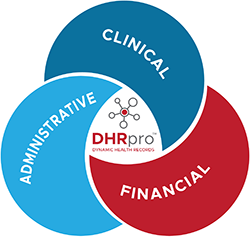 What practice administration processes will DHRpro automate?
Built with decades of domain expertise in the medical and practice management community, DHRpro software provides flexible and customizable support for many varying types of activities. These supported activities include critical items such as billing adjudication, patient reactivation, point-of-care patient health analysis, practice population management, and system transition.
Enhanced tracking and reporting — provides detailed reports pertaining to the practice's billing, critical patient identification, and clinical decision support.
Enforces continuity across systems — collates records throughout the entire healthcare process, from patient identification, to insurance compliance, clinical compliance, medication compliance, and patient payment.
DHRpro improves efficiency and compliance for doctors.
Which departments within the clinical environment of diverse medical organizations does DHRpro help?
Created by Doctors for Doctors, DHRpro has been architected to accommodate the roles and positions within a medical practice environment. DHRpro solutions address the many and varied nuances of practice positions as listed below:
At-Risk Patient Identification by Condition
Patient Reactivation
Clinical Decision Support
Point-of-Care Patient History Synopsis
In-App Notifications
Condition Tracking
At-Risk Denial Management
Claims Management
Unprocessed Procedure Identification
Financial Decision Support
How does DHRpro provide security and control over patient health information and financial data?
Since design inception, DHRpro has been architected to ensure the most secure storage of all data. Access is controlled and managed at the practice or organization level, allowing a single or multiple administrators to be assigned the responsibility of managing permissions at both the role and individual level. Permissioning may be set as granular as needed, to only allow for access to specific elements, specific portions of elements, or complete omission of elements or portions thereof.
To support the environment, DHRpro workflows deliver visibility only to those authorized and enabled to take action. At no time may an unauthorized individual see patient health information or financials for which they are not explicitly approved.
DHRpro takes data security incredibly seriously. Our platform is hosted on Microsoft Azure, which is used by federal government agencies, including the Department of Defense. Microsoft Azure provides confidentiality, integrity, and availability of customer data while also enabling transparent accountability. Moreover, DHRpro serves as a backup for all medical data which can be accessed and utilized even when EHR and/or practice management systems are unavailable.
DHRpro has achieved Cybersecurity Maturity Model Certification (CMMC) level 1 certification.  This attainment recognizes that DHRpro has established a robust security foundation of policies, procedures, and artifacts essential to protect our clients' data, our infrastructure, and demonstrate basic cyber hygiene as defined by 48 CFR 52.204-21.  Aligned with the NIST Cybersecurity Framework (CSF), CMMC level 1 demonstrates DHRpro's commitment to HITECH compliance, long-term risk management, and cybersecurity.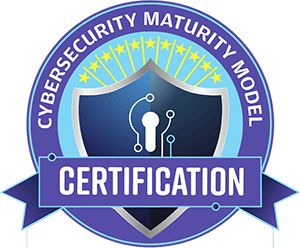 What is the learning curve?
Since DHRpro is implemented as an intuitive Internet based web application that adheres to existing policy and process and is customized to be role-specific, any additional user assimilation is virtually eliminated. With an intuitive browser-based look and feel, practice administrators, billing staff, and clinicians will immediately be accustomed to the operation of DHRpro. Best practice has shown that three (3) segments of training, each approximately one (1) hour in length targeted to the differing groups of users will make each respective audience functional and self-sufficient.
As training and assimilation commences, DHRpro is presented in such a way that it minimizes the resource expertise required in performing the role. In achieving this simplicity, DHRpro breaks the process down into three simple steps:
GATHER all available information.
ANALYZE the information for accuracy and consistency.
LOAD upon request the pre-processed information.
Correspondingly, DHRpro then deploys functional screens used for performing the entire practice and patient management process:
With this consistent approach, DHRpro simplifies the administration process allowing organizations to be more effective by utilizing fewer resources and expertise while performing these processes. Ultimately, this results in a solution that:
Optimizes resources.
Shortens the billing process.
Ensures proper adherence to established norms.
What type of reporting is available with DHRpro?
DHRpro software includes robust administrative, financial, and clinical reporting tailored to the needs of the relevant role. Categorized reports for administrative, financial, and clinical needs, standard DHRpro reports include: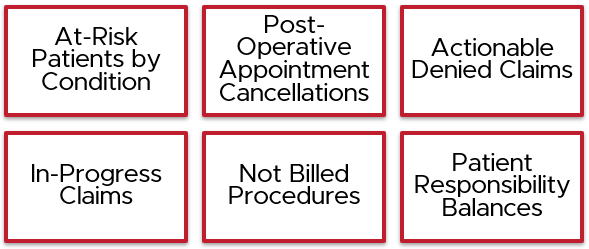 Is there service and support?
One of our unique support features is our multifaceted support system. Users can ask a question in real-time and receive feedback, either via immediate chat or a response within 1-2 hours, depending on the complexity of the question and availability of DHRpro team members. Our customer care team is available Monday – Friday, 8 a.m. – 6 p.m. EST.
How is DHRpro licensed?
DHRpro software is licensed as a SaaS offering, with pricing designed either as an ala carte offering or with full unlimited deployment of patient dashboards, pre and post-day summaries, and clinical and financial reporting.
Can I implement in the cloud?
From Day 1, DHRpro software has been designed to be a cloud-centric solution. As a SaaS solution, DHRpro has been fully tested and approved for use in single practice, multi practice, and and geographically dispersed satellite environments. As a well-architected solution, DHRpro supports the ability to have specific administrative functions delegated across groups, departments, and authority levels, thereby providing consistency and simplicity for the implementation. Leveraging this philosophy and adhering to the security model of the practice or organization makes DHRpro an ideal solution for any private practice, hospital, or other healthcare organization environment.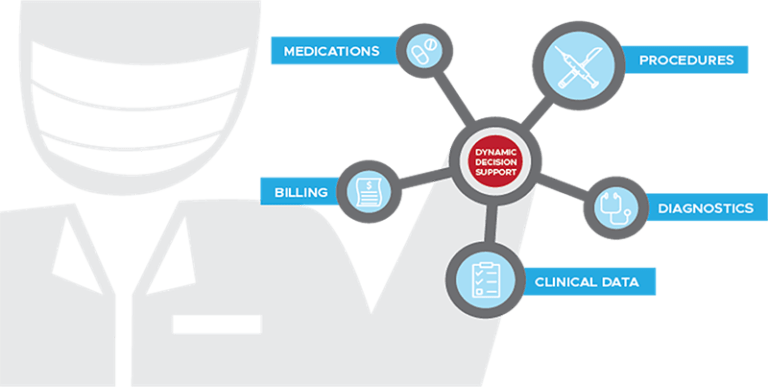 What is your expertise and education?
When medical records became digitized nearly a decade ago, leading thinkers in ophthalmology united with the sole purpose of ensuring that new technology serves to advance medicine, not complicate it. So, DHRpro was born. DHRpro was created by doctors for doctors. With the help of 12 eye care practices and over 1 million patients, we refined DHRpro and offered our first public release in 2021. Partnered with a highly experienced healthcare IT team and leading medical expert advisors, DHRpro has unified the finest in the field. Committed to improving medicine, our team of practicing clinicians and leading academics will continue to work every day to make DHRpro the best it can be. That's the DHRpro promise.
Is your technology unique enough to be patent-protected?
Our inventions are protected by five U.S. and International patents with eight pending in the U.S. and Internationally. DHRpro could very well be the future interface health care providers use with their EHR since nearly all aspects of our technology are protected.
What else should I know about Dynamic Health Records/DHRpro?
Dynamic Health Records is a solution developed by doctors, for doctors. Designed with input from several of the most well-known doctors in the industry, expertise in medical intelligence now has a platform for socialization. With state of the art software technologies, DHRpro eliminates the manual and the mundane processes defined by older systems, and replaces them with intuitive, use-case-specific customizations, to bring the power of data into the hands of those who really need it.