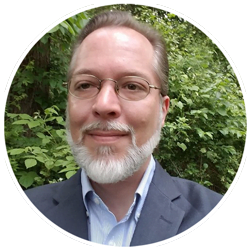 Ryan Twomey-Allaire has more than 20 years of leadership experience in regulated software technologies.  A former product executive for 11 eye care solutions spanning 40% of the specialty market, he developed a wide variety of multi-platform database-integrated solutions including web portals, referral management and tracking programs, mobile applications, and kiosk systems.  He has managed key functions such as the full software life cycle, product ownership, quality assurance, conversions, integrations, training, and technical support for EHR, practice management, regulatory, and patient engagement frameworks.
Ryan's unique approach to product management stems from diverse career experience including six years as owner and operator of a publishing company.  His holistic approach to all things allows him the opportunity to showcase publishing experience through technical documentation, customer service through management style, and thorough analysis through intelligent innovation.
An outdoor enthusiast, Ryan enjoys hiking and a rural lifestyle filled with DIY projects often involving outbuilding construction, landscaping, and gardening. When he isn't outside, he's either involved in a home remodeling project or in the kitchen whipping up a seasonally inspired gourmet dish.